Get Arcade Games and Pinball Machines from the
Most Trusted Source in the St Louis Area

You just found THE St Louis source for buying a classic arcade or pinball machine.

A trusted arcade source for over 17 years,
Arcades n' More
is known for great deals and outstanding service by game buyers throughout the area.
These games are a great source of entertainment in your home or place of business. It's a fun way to spend time with friends or family too.
We usually have over 100 classic games in stock.
Imagine how much more fun your home could be if you had one of these - or a pinball machine in your den, basement, or recreation room!
What about Pac-Man, Asteroids, or Galaga? Would you prefer a pinball model like Star Trek or High Speed?
The classics are coming back and it's not just for looks- though one of these adds a fun and special touch to almost any home or business.
OUR MISSION is to make classic arcade games more than a great memory.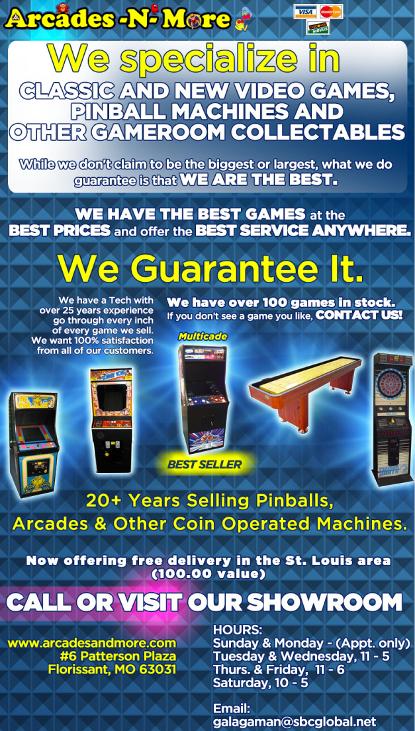 Below- cocktail table model of 60 in 1 multigame.
Very popular.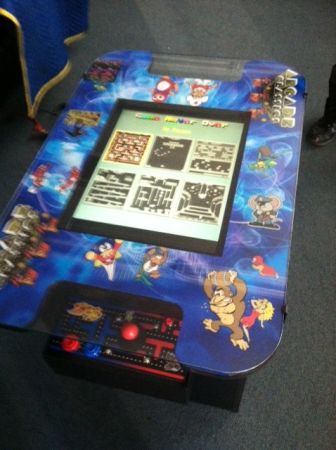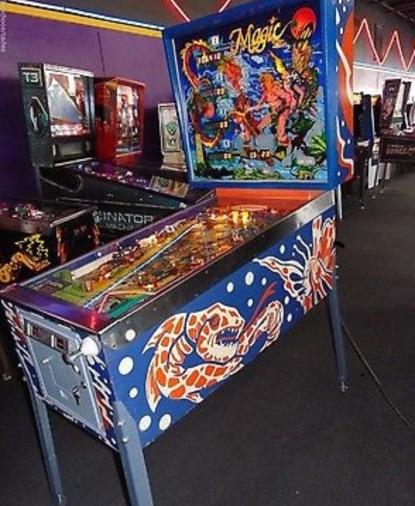 We also do game rentals for parties, corporate events, weddings.
Add some fun to your special occasion.

Arcades-N-More
#

6 Patterson Plaza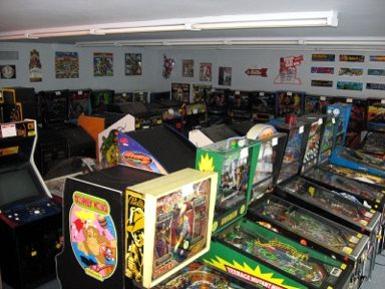 We bring memories and fun back to life!
Add something entertaining to your home or business. Come into the showroom and enjoy exploring the possibilities.


Below on Left -
Our Best Seller- The 60 in 1 Multi-games which comes in both stand-up style and cocktail table.
We also have . . . Jukeboxes, Sports Themed Games, , Dartboards, Shuffleboards, Pinball Manuals & Plastics, and
Classic Video Arcade Games
for sale.
Did you know? . . .
Our arcade tech has more than 20 years of experience working to your advantage. We call it peace of mind.
Call 314 838 1210
or
email
for game availability. Of course, you're also invited to visit the store. See MAP for location and hours.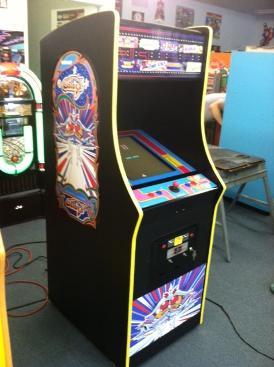 NEW ARRIVALS - Click to visit Arcades-N-More original website linked below, and scroll down their home page to find out what new arcade games for sale have arrived recently.
Customer service is not just a phrase around here. In this store it's practiced everyday and has been for years.
Arcade rental for all occasions.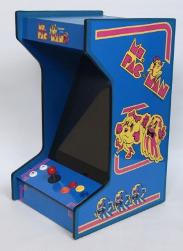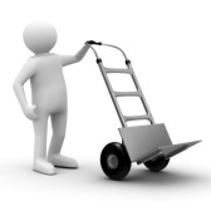 Yes, we'll deliver your machine within a reasonable distance.