People drive to Arcades-n-More
from all over St Louis and beyond so they can get their game from us.

Want to know why? It usually comes down to 1 or 2 of these-
Peace of Mind, Competitive Pricing, Service,
Stellar Reputation, Variety.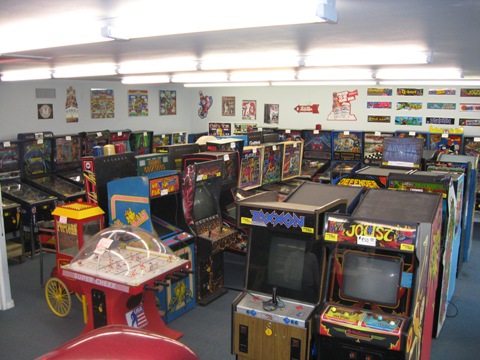 Arcades-N-More
is dedicated to your satisfaction and have been delivering
classic arcade games
and pinball machines for over 17 years.
We are synonymous with good game deals and the kind of customer service you can rely on.
We want our customers to be happy they came to us- and you'll be no exception.
Our game technician, with over 25 years experience, does a thorough check-through on all the parts of your game before we let it out the door.
You'll also get the peace of mind knowing we stand behind every game we sell.
Call us today at 314 838 1210

Sunday & Monday

By Appointment

Thurs. & Friday

11 AM to 6 PM

Tuesday & Wednesday

11 AM to 5 PM

Saturday

10 AM to 5 PM